ABSTRACT
Introduction: Adults aged ≥60 years contribute to disproportionately higher visits to the emergency departments (ED). We performed a systematic review to examine the reasons why older persons visit the ED in Singapore.
Methods: We searched Medline, Embase and Scopus from January 2000 to December 2021 for studies reporting on ED utilisation by older adults in Singapore, and included studies that investigated determinants of ED utilisation. Statistically significant determinants and their effect sizes were extracted. Determinants of ED utilisation were organised using Andersen and Newman's model. Quality of studies was evaluated using Newcastle Ottawa Scale and Critical Appraisal Skills Programme.
Results:The search yielded 138 articles, of which 7 were used for analysis. Among the significant individual determinants were predisposing (staying in public rental housing, religiosity, loneliness, poorer coping), enabling (caregiver distress from behavioural and psychological symptoms of dementia) and health factors (multimorbidity in patients with dementia, frailty, primary care visit in last 6 months, better treatment adherence). The 7 included studies are of moderate quality and none of them employed conceptual frameworks to organise determinants of ED utilisation.
Conclusion: The major determinants of ED utilisation by older adults in Singapore were largely individual factors. Evaluation of societal determinants of ED utilisation was lacking in the included studies. There is a need for a more holistic examination of determinants of ED utilisation locally based on conceptual models of health seeking behaviours.
---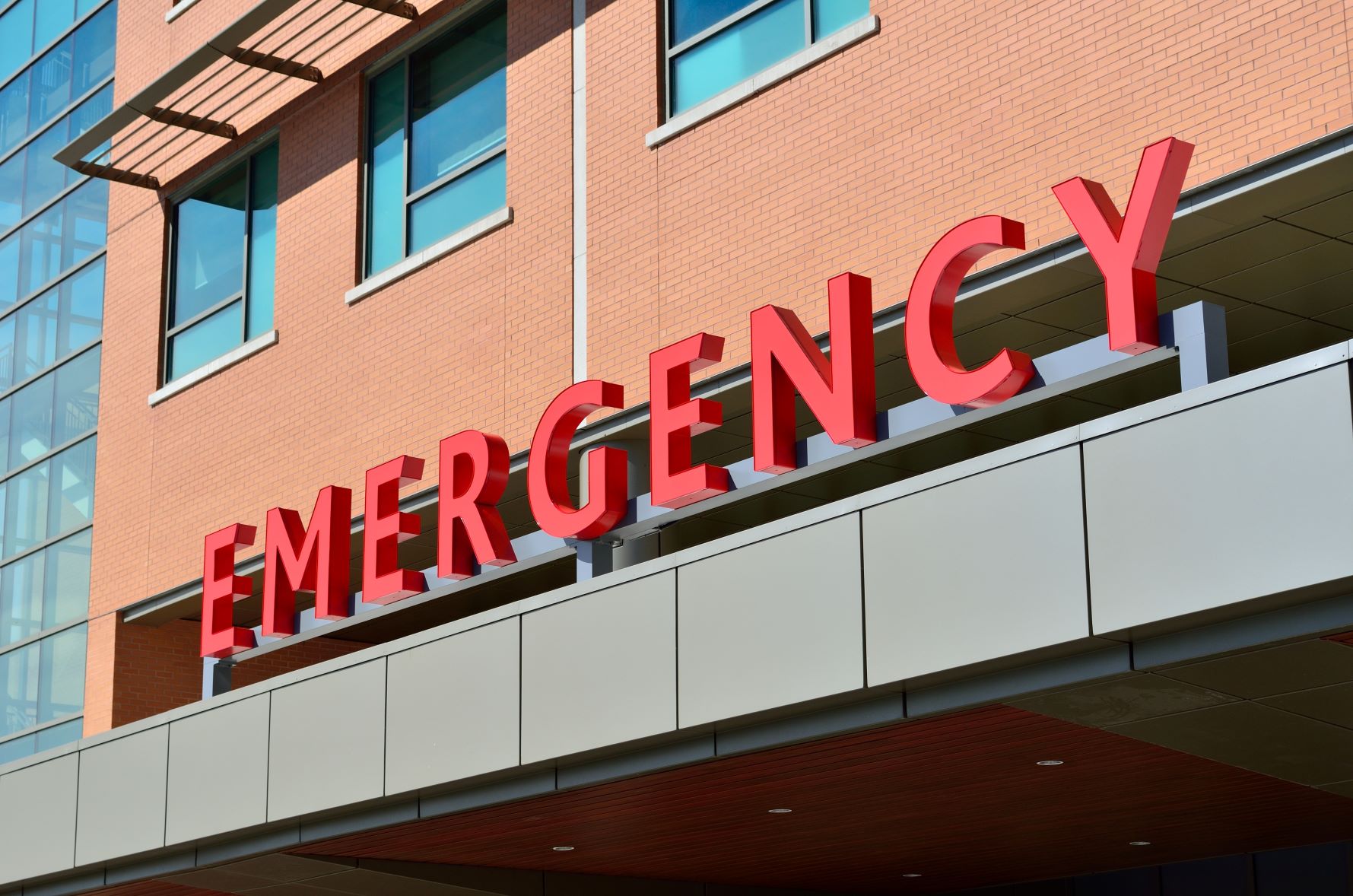 Older adults in Singapore contribute to a disproportionately higher number of visits to the emergency department (ED), mirroring trends around the world.1,2 For instance, hospital admissions among those aged ≥65 years have been on the rise from 2018 to 2020, contributing a growing burden to ED services over the last decade.3 In 2014, the rise in acute hospital admissions led to a hospital bed crunch, where bed occupancy rates increased to 87%.4 Singapore has an ageing population, and it is projected that by 2035, the proportion of Singaporeans ≥65 years will be 32%.5
Compared to younger patients, older patients tend to have more complex healthcare needs requiring extensive investigations. They are also more likely to be hospitalised and have multiple comorbidities that require management beyond the scope of primary care physicians (PCPs).6 Visiting the ED is not without risk for older patients, as they are more susceptible to hospitalisation and adverse events when compared to younger patients.7 Upon discharge from the ED, older patients harbour increased risks of poorer outcomes, resulting in a reduction in community mobility that may not improve subsequently.8
With population ageing, increased life expectancy, and the projected increase in healthcare utilisation by older adults in Singapore,9 it is imperative to understand the various determinants driving ED utilisation by older adults. Hence through this systematic review, we aimed to identify the determinants of ED utilisation by older adults in Singapore, adopting Andersen and Newman's model for a more holistic view of these determinants.
In a systematic review by McCusker et al. in 2003,10 Andersen's behavioural model was modified to study the determinants of ED utilisation. However, Andersen and Newman proposed a newer model  in 2005,11 as shown in Fig. 1. Factors influencing ED utilisation are broadly categorised into societal and individual determinants in Andersen and Newman's model. Both determinants influence the infrastructure of health services provided within the country. Societal determinants include technology and social norms, whereas individual determinants include predisposing, enabling and health factors.11 Predisposing factors are patient socio-demographic characteristics that can incline or deter a patient from utilising healthcare. Enabling factors encompass the influence of family and community, with examples including marital status, living conditions and geographical accessibility to PCPs or EDs. Health factors can be divided into perceived (subjective) need or evaluated (objective) need.
Fig. 1. Andersen and Newman's model of healthcare utilisation.
(Reproduced with permission from The Milbank Quarterly.)
METHODS
This systematic review adhered to the Preferred Reporting Items for Systematic Reviews and Meta-Analyses (PRISMA) guidelines.12 It is registered in the International Prospective Register of Systematic Reviews (PROSPERO) (CRD42021253770). Ethical approval was not required as all data used were derived from aggregated public sources and contained no individually identifying information.
Search strategy
The search strategy was developed in consultation with a medical information specialist (senior librarian at National University of Singapore). Three bibliographic databases were searched from 1 January 2000 to 31 December 2021: Medline, Embase and Scopus. Medical Subject Headings (MeSH) terms used included "aged", "health services for the aged", "health services accessibility", "emergency service, hospital" and "emergency medical services". Emtree subject headings used were "aged", "hospital", "emergency health service", "emergency medicine" and "emergency ward". "Singapore" was included in all searches. The full search strategy is available under Supplementary Materials in the online version of this article. References of relevant sources were hand-searched to identify additional relevant articles. Articles were exported to Endnote X9 (Clarivate Analytics, Philadelphia, US) for screening.
Selection criteria
Studies evaluating one or more determinants of ED utilisation by older adults in Singapore are included. The study will be included as long as one of the study participants is older than 60 years. The United Nations defines older adults as those at and above 60 years,13 while Singapore defines it at 65 years and above.14 As we have limited studies on our research question, we have utilised the age threshold specified by the United Nations to capture a larger study population. We posit that there is unlikely to be major differences to the determinants of utilisation between the age of 60 and 65 years. The studies should indicate that older adults have sought care at the ED.
Studies that evaluated determinants of healthcare utilisation in other contexts such as urgent care centres or primary care clinics that are open beyond office hours were excluded. Papers that only studied presenting complaints, revisits or frequent visits were also excluded. Revisits, frequent and inappropriate visits were excluded as these are only a proportion of the patients that visit the ED, while our study focuses on determinants of any visit. Non-English papers were not included.
Data extraction
The following study characteristics were identified and extracted from the included studies: (1) author and year, (2) study design, (3) study population, (4) sample size and sampling methods, (5) outcome variable(s), (6) data source for outcome(s), (7) individual determinants, (8) societal determinants, and (9) data source for determinants. The determinants examined were classified according to societal determinants and individual determinants. The statistically significant determinants of ED utilisation were identified in the studies, together with their effect size.
Quality assessment
The Newcastle-Ottawa Scale (NOS) was validated and used for evaluating the quality of the included studies.15 A modified version of the scale was adopted and modified for cross-sectional studies as the original NOS only includes assessment of the quality of cohort and case-control studies.16 This modified scale was used by a prior study with similar criteria of assessment—selection, comparability and outcomes of study.16 Modifications were also made to the assessment criteria to suit the context of our study.
For the randomised controlled trial included in our study (Ong 2018),17 the Critical Appraisal Skills Programme (CASP) tool was used.18 The CASP aims to review the reliability and applicability of findings published in studies, and provides checklists for different study designs.18 The CASP randomised controlled trial checklist was last updated in 2010 taking into consideration the CONSORT 2010 guidelines.18 The CASP assessment of the randomised controlled trial is included in the Supplementary Materials of the online article.
Two reviewers (XRT and PPP) independently appraised the included studies, with disagreements resolved in consultation with a third reviewer (FJS). The original and modified NOS are included in the Supplementary Material.
RESULTS
Literature retrieval
The search and selection process is displayed in a PRISMA flow chart12 in Fig. 2. The database search yielded a total of 134 articles, and an additional 4 articles were identified from hand searching and additional sources. After removal of duplicates, 113 articles were screened for their eligibility through titles and abstracts, and 14 articles shortlisted for full-text screening. Upon full-text screening, 7 papers were excluded as they only measured determinants of frequent admission (n=2), only measured determinants for inappropriate attendances (n=1) and only measured determinants for readmission (n=4). Finally, 7 papers were identified and included in our review.17,19-24
Fig. 2. PRISMA flow diagram.
Characteristics of included studies
The characteristics of included studies are presented in Table 1.
Demographics of older adults
In the included studies, the majority of older adults studied were aged 60 and above. Data from the Singapore Longitudinal Ageing Study 25 were used in 1 study while data from the Well-being of the Singapore Elderly study were used in 2 studies.24 The Singapore Longitudinal Ageing Study provides a large database of community-dwelling older adults for gerontology research purposes from 2003 to 2020 while the Well-being of the Singapore Elderly investigates depression and dementia among older adults nationwide over 3 years. However, the Singapore Longitudinal Ageing Study only included Chinese patients in Ng et al.'s study.19 Older adults residing within the regional healthcare systems—Singapore Health Services17,22 and National Healthcare Group21—were being studied. Other subpopulations that were studied included persons with dementia (PWD), older adults living alone and those residing in public rental housing.
Measurements of ED utilisation
Most of the included studies (4 out of 7) measured ED utilisation dichotomously, while 2 studies reported the frequency of ED visits. In the study by Ng et al.,19 hospitalisations in the past year were used as an indicator of ED utilisation, assuming that majority of older adults who were hospitalised came in through the ED. ED utilisation was measured over a period ranging from 3 to 12 months in the included studies. Two studies used the Client Service Receipt Inventory27 to collect information regarding healthcare utilisation.23,24 Five out of 7 studies reported their utilisation through questionnaires, surveys or interviews.17,19,21,23,24 The other 2 studies sourced ED utilisation through administrative databases.20,22
Measurement of determinants
Validated scales and checklists were used to evaluate various determinants. Across 2 studies,23,24 psychiatric morbidity was evaluated using the Self-Reported Questionnaire.28 Caregiver distress was evaluated using the Neuropsychiatric Inventory Questionnaire .23,29 Loneliness was evaluated with UCLA 3-item loneliness scale, while Partners in Health scale was used to evaluate self-management, coping and adherence to treatment in Wee 2019's study.20,30,31 The Partners in Health scale aims to determine how well community-dwelling older adults manage their chronic conditions.30 Frailty was evaluated using Fried's frailty phenotype32 and FRAIL scale33 in 2 different studies.21,24
In the study by Ng et al.,19 successful ageing was associated with lower frequency of hospitalisation. Successful ageing was measured using the following factors: age, sex, type of residence, education level, engagement in physical activities and exercise, presence of religious and spiritual beliefs, and nutritional risk.
None of the studies included conceptual frameworks for organising the determinants of ED utilisation. All the studies conducted multivariate analysis to determine the statistical significance of the examined determinants and ED utilisation. Table 2 provided a summary of determinants that were found to be statistically significant.
Table 2. Determinants of ED utilisationa
 

Author (year)

Individual determinants
Predisposing factors (effect size)
Enabling factors (effect size)
Health factors (effect size)
Ge et al.21 (2020)
Frailty

(IRR 3.1, 95% CI 1.1–8.1)

Lau et al.23 (2021)
Caregiver distress from BPSD

(OR 1.1, 95% CI 1.0–1.1, P=0.003)

PWD with multimorbidity

(OR 4.3, 95% CI 1.6–11.3, P=0.004)

Seng et al.22 (2019)
Staying in public rental housing

(OR 2.4, CI 2.12–2.74)

Wee et al.20 (2019)
Religiosity

(aOR 0.43, 95% CI 0.24–0.76)

Loneliness

(aOR 1.96, 95% CI 1.13–3.43)

Poorer coping

(aOR 1.72, 95% CI 1.01–3.03)

Visited a PCP in last 6 months for routine review

(aOR 0.46, 95% CI 0.27–0.80)

Better adherence

(aOR 2.23, 95% CI 1.29–3.83)
aOR: adjusted odds ratio; BPSD: behavioural and psychological symptoms of dementia; CI: confidence interval; IRR: incidence rate ratio; OR: odds ratio; PCP: primary care physician; PWD: persons with dementia.
a Only statistically significant determinants are included
Predisposing factors
Predisposing factors are socio-demographic factors that can increase a person's risk utilising healthcare.
Residing in a public rental housing was a significant determinant of ED utilisation in Singapore (odds ratio [OR] 2.4, confidence interval [CI] 2.12–2.74). In Wee et. al, loneliness (adjusted OR [aOR] 1.96, 95% CI 1.13–3.43) and poorer coping (aOR 1.72, 95% CI 1.01–3.03) were associated with higher rates of ED visits among older adults living in public rental housing, evaluated with UCLA 3-item loneliness scale and Partners in Health scale, respectively. Among the same sub-population, religiosity is associated with lower ED utilisation (aOR 0.43, 95% CI 0.24–0.76).20
Enabling factors
Enabling factors are family and community resources that encourage or impede a person's access to healthcare.
Caregiver distress from those looking after elderly with behavioural and psychological symptoms of dementia, increased the likelihood of ED visits (OR 1.1, 95% CI 1.0–1.1, P=0.003).
Health factors
Health factors can be divided into perceived need (subjective) and evaluated need (objective). Frailty was a significant determinant of ED utilisation (incidence rate ratio 3.1, 95% CI 1.1–8.1). This was assessed using the 5-item FRAIL scale consisting of fatigue, resistance, ambulation, illnesses and loss of weight.33 In addition, better adherence to treatment (aOR 2.23, 95% CI 1.29–3.83), and presence of multimorbidity among PWD (OR 4.3, 95% CI 1.6–11.3, P=0.004) were associated with ED utilisation. Having visited a PCP in the last 6 months for a routine review was a protective factor against ED use (aOR 0.46. 95% CI 0.27–0.80).
Quality assessment of studies
The studies assessed by NOS are shown in Table 3. A maximum of 5 stars can be given for selection and a maximum of 2 stars for comparability. A maximum of 1 star can be given for the quality of the outcome assessment in the original NOS, but 2 stars in the modified NOS.
Table 3. Quality assessment of included studies with modified Newcastle-Ottawa Scale
| | | | |
| --- | --- | --- | --- |
| Author (year) | Selection | Comparability | Outcome |
| Ge et al.21 (2020) | ***** | ** | ** |
| Lau et al.23 (2021) | *** | – | * |
| Ng et al.19 (2009) | **** | ** | * |
| Seng et al.22 (2019) | **** | ** | * |
| Vaingankar et al.24 (2017) | **** | * | * |
| Wee et al.20 (2019) | ***** | * | * |
DISCUSSION
To our knowledge, this is the first systematic review that is being conducted in Singapore to investigate the determinants of ED utilisation among older adults.
Our study found that residing in a public rental housing, religiosity, loneliness and poorer coping and caregiver distress were predisposing factors towards ED utilisation. Health factors that were significantly associated with the rate of ED utilisation included frailty,34 multimorbidity among PWD, visitation of PCP in the last 6 months and adherence to treatment.
Older adults living in public rental housing were found to have a higher utilisation of the ED.20,35 In Singapore, the ownership of housing is typically representative of the socio-economic status (SES) of a person.20 Public rental housing is usually resided by people who are unable to afford ownership of the property, thus reflecting their lower SES.36 Housing status by itself has been found to be associated with a higher rate of ED utilisation.37,38 These older adults may neglect their personal well-being from inflexibility in managing their priorities,22,38 hence leading to over-utilisation of ED services when they face complications from their disease.22 For instance, they are found to only visit their health practitioners when they experience symptoms such as pain.39 This possibly indicates that they do not comply with their follow-up visits as seen by the lower frequency of specialist outpatient clinic visits among this group.22 Consequently, older adults with lower SES are also associated with poorer outcomes following an ED visit,40 which may lead to more costs being incurred in the form of hospital bills and lost work days. Additionally, Chan et al. proposed that their health beliefs, health literacy and perceived need influence their ED utilisation.41
Religious and spiritual beliefs are part of the "social structure" under predisposing factors,11 which is hypothesised to influence health care utilisation.42 Religion can shape an individual's health beliefs as the sanctity of life is respected across all religions.43 This potentially influences ED utilisation44 through enhancement of their perseverance and coping skills.20 However, the findings may not truly reflect how religious someone is in predisposing them to healthcare utilisation; an amalgamation of influences44 such as the presence of religious communities and social support20 are also enabling factors in ED utilisation.
Presence of caregiver distress increased the likelihood of visitation to the ED by PWD, which is congruent with the literature in other countries.45,46 Caregivers for PWD face a greater amount of stress among other chronic conditions.47 Caring for their loved ones more than 40 hours a week, physical strain and aiding in healthcare tasks are found to increase the likelihood of an ED visitation by PWD.48 In 2010, 74% of regular caregivers were also employed, indicating their need to take on multiple responsibilities within the family.49 The caregiver burden is expected to worsen as the social structure of families evolve, with smaller families and rise in dual-income families.50 Sending their loved ones to the ED could provide a respite from their long hours of care for their elderly relatives when they are no longer able to manage by themselves. There is an opportunity for clinicians in the ED to provide these caregivers with adequate emotional support and ensure continuity of care within the community, which will hopefully reduce ED utilisation among this population.48
Surprisingly, better adherence to treatment was associated with higher rates of ED utilisation among older adults residing in public rental housing.20 Wee et al. hypothesised that among this lower income population, they are perhaps disengaged with their PCPs and turn to the ED for care instead.51 This was consistent with a Taiwanese study investigating ED utilisation among people with intellectual disability, where patients who were compliant with their medication regime had a higher number of ED visits.52 Another hypothesis to explain this phenomenon is the prompt identification of acute complications of their chronic diseases, where they would immediately seek treatment at the ED. Recent visits in the last 6 months to their PCP was protective against ED utilisation. This shows that by ensuring that the older patients are compliant with their routine follow-up visits, the number of ED visits can be potentially reduced.
Outside Singapore, geographical distance and availability of transport is an important predictor of ED utilisation as living in a rural area versus an urbanised area will determine their accessibility to healthcare institutions.53,54 In Singapore, the average amount of time taken for an ambulance to reach a patient ranged from 7 to 15 minutes, with another 20 to 40 minutes to arrive at the ED.55 This is in contrast to the US, where ambulances can take more than 14 minutes to arrive in rural areas.56 Given the relatively small geographical area of 728.3km2 57 and organisation of the 3 regional health systems in Singapore (Singapore Health Services, National University Health System and National Healthcare Group), with each serving different regions of the city state,58 the impact of geographical distance on healthcare utilisation is minimal. Additionally, due to the proximity and ease of access to primary care in Singapore,22 enabling factors would play a less prominent role in predicting ED utilisation as compared to other countries.59
In the included studies, no conceptual frameworks were used to organise determinants for ED utilisation. According to Boudreaux et al.,60 health behaviour research in the context of emergency care should be grounded in conceptual models. Adopting these conceptual frameworks help provide a holistic overview of the various influencers of health sub-care utilisation. Hence, future studies in Singapore should incorporate conceptual frameworks to better understand ED utilisation. This would also enable a core set of common variables or indicators to be assessed across studies, allowing for comparison over time and population sub-groups. The Andersen and Newman's model can also be modified according to our Singapore healthcare system in future studies.
Our study has various limitations. We excluded non-English articles in our study but there were minimal non-English articles in our search, and hence the impact of this exclusion is small. The societal determinants (technology and norms) and enabling factors in Andersen and Newman's model were not thoroughly investigated in the included studies. Additionally, this model was developed in the US against the context of their healthcare system, which differs from our healthcare system in Singapore. This could provide a less comprehensive picture of the various factors influencing ED utilisation here. Future studies can look at the development of a similar model in the context of our healthcare system. The majority of the studies included were cross-sectional studies. The main limitation of cross-sectional studies is the inability to study causality or determine the temporal sequence of events. The Singapore Longitudinal Ageing Study in Ng et al.'s study19,25 included only Chinese patients. Hence, there is presence of selection bias as well.
CONCLUSION
The major determinants of ED utilisation by older adults in Singapore based on the Andersen and Newman's model included (1) predisposing and enabling factors such as the type of residence, religiosity, sense of loneliness and coping mechanisms, and (2) health factors such as frailty,34 comorbidities, recent visitation of PCPs and adherence to treatment. Evaluation of societal determinants of ED utilisation was lacking in the included studies of this review. Given the greying population in Singapore and disproportionate use of healthcare resources among this population, there is a need for a more holistic examination of determinants of ED utilisation locally based on conceptual models of health seeking behaviours.
Funding
AFWH was supported by the Estate of Tan Sri Khoo Teck Puat (Khoo Clinical Scholars Programme), Khoo Pilot Award (KP/2019/0034), Duke-NUS Medical School and National Medical Research Council (NMRC/CS_Seedfd/012/2018).
MEH Ong reports grants from the Laerdal Foundation, Laerdal Medical, and Ramsey Social Justice Foundation for funding of the Pan-Asian Resuscitation Outcomes Study. This study is supported by grants from the National Medical Research Council (Singapore), Ministry of Health, Singapore.
 Acknowledgement
We are grateful towards Ms Wong Suei Nee for her valuable contribution in developing the search strategy for our systematic review.
REFERENCES
Gruneir A, Silver MJ, Rochon PA. Emergency Department Use by Older Adults: A Literature Review on Trends, Appropriateness, and Consequences of Unmet Health Care Needs. Med Care Res Rev 2011;68:131-55.
Ukkonen M, Jämsen E, Zeitlin R, et al. Emergency department visits in older patients: a population-based survey. BMC Emerg Med 2019;19:20.
HealthHub. Healthcare Statistics: Hospital Admission and Outpatient Attendance. Available at: https://www.healthhub.sg/a-z/health-statistics/10/admissions-and-outpatient-attendances. Accessed on 15 March 2022.
Malhotra R, Bautista MAC, Müller AM, et al. The aging of a young nation: population aging in Singapore. Gerontologist 2019;59:401-10.
Statista. Aging population of Singapore, 22 February 2022. Available at: https://www.statista.com/topics/5821/ageing-population-of-singapore/. Accessed on 22 March 2022.
Boh C, Li H, Finkelstein E, et al. Factors contributing to inappropriate visits of frequent attenders and their economic effects at an emergency department in Singapore. Acad Emerg Med 2015;22:1025-33.
Aminzadeh F, Dalziel WB. Older adults in the emergency department: A systematic review of patterns of use, adverse outcomes, and effectiveness of interventions. Ann Emerg Med 2002;39:238-47.
Brown CJ, Kennedy RE, Lo AX, et al. Impact of emergency department visits and hospitalization on mobility among community-dwelling older adults. Am J Med 2016;129:1124.e9-15.
Ministry of Health, Singapore. Available at: https://www.moh.gov.sg/news-highlights/details/managing-healthcare-cost-increases. Accessed on 15 March 2022.
McCusker J, Karp I, Cardin S, et al. Determinants of emergency department visits by older adults: a systematic review. Acad Emerg Med 2003;10:1362-70.
Andersen R, Newman JF. Societal and individual Determinants of medical care utilization in the United States. Milbank Q 2005;83.
Page MJ, McKenzie JE, Bossuyt PM, et al. The PRISMA 2020 statement: an updated guideline for reporting systematic reviews. BMJ 2021;372:n71.
United Nations, Department of Economic and Social Affairs, Population Division (2019). World Population Ageing 2019: Highlights (ST/ESA/SER.A/430). Available at: https://www.un.org/en/development/desa/population/publications/pdf/ageing/WorldPopulationAgeing2019-Highlights.pdf. Accessed on 10 January 2022.
Department of Statistics Singapore. Elderly, Youth and Gender Profile – Latest Data. Available at: http://www.singstat.gov.sg/find-data/search-by-theme/population/elderly-youth-and-gender-profile/latest-data. Accessed on 13 January 2022.
Harrison JK, Reid J, Quinn TJ, et al. Using quality assessment tools to critically appraise ageing research: a guide for clinicians. Age Ageing 2017;46:359-65.
Modesti PA, Reboldi G, Cappuccio FP, et al. Panethnic differences in blood pressure in Europe: A systematic review and meta-analysis. PLoS ONE 2016;11:e0147601.
Ong NWR, Ho AFW, Chakraborty B, et al. Utility of a Medical Alert Protection System compared to telephone follow-up only for home-alone elderly presenting to the ED — A randomized controlled trial. Am J Emerg Med 2018;36:594-601.
Critical Appraisal Skills Programme. Available at: https://casp-uk.b-cdn.net/wp-content/uploads/2020/10/CASP_RCT_Checklist_PDF_Fillable_Form.pdf. Accessed on 22 March 2022.
Ng TP, Broekman BFP, Niti M, et al. Determinants of successful aging using a multidimensional definition among Chinese elderly in Singapore. Am J Geriatr Psychiatry 2009;17:407-16.
Wee LE, Low LL, Thumboo J, et al. Factors associated with emergency room visits and hospitalisation amongst low-income public rental flat dwellers in Singapore. BMC Public Health 2019;19:713.
Ge L, Yap CW, Heng BH, et al. Frailty and healthcare utilisation across care settings among community-dwelling older adults in Singapore. BMC Geriatr 2020;20:389.
Seng JJB, Lim VZK, Kwan YH, et al. Outpatient primary and tertiary healthcare utilisation among public rental housing residents in Singapore. BMC Health Serv Res 2019;19:227.
Lau JH, Abdin E, Jeyagurunathan A, et al. The association between caregiver burden, distress, psychiatric morbidity and healthcare utilization among persons with dementia in Singapore. BMC Geriatr 2021;21:67.
Vaingankar JA, Chong SA, Abdin E, et al. Prevalence of frailty and its association with sociodemographic and clinical characteristics, and resource utilization in a population of Singaporean older adults. Geriatr Gerontol Int 2017;17:1444-54.
Clinicaltrials.gov. Gerontology Research Programme: The Singapore Longitudinal Ageing Studies (SLAS I & II) (SLAS). Available at: https://clinicaltrials.gov/ct2/show/NCT03405675. Accessed on 22 March 2022.
Institute of Mental Health. Well-being of the Singapore Elderly (WiSE). Available at: https://www.imh.com.sg/research/page.aspx?id=342. Accessed on 22 March 2022.
Personal Social Service Research Unit, University of Kent. Client Service Receipt Inventory (CSRI). Available at: https://www.pssru.ac.uk/csri/client-service-receipt-inventory/. Accessed on 22 March 2022.
Beusenberg M, Orley JH, World Health Organization. A User's guide to the self reporting questionnaire (SRQ), 1994. Available at: https://apps.who.int/iris/handle/10665/61113. Accessed on 22 March 2022.
Kaufer DI, Cummings JL, Ketchel P, et al. Validation of the NPI-Q, a brief clinical form of the Neuropsychiatric Inventory. J Neuropsychiatry Clin Neurosci 2000;12:233-9.
Veldman K, Reijneveld SA, Lahr MMH, et al. The Partners in Health scale for older adults: design and examination of its psychometric properties in a Dutch population of older adults. Health Expect 2017;20:601-7.
Hughes ME, Waite LJ, Hawkley LC, et al. A Short scale for measuring loneliness in large surveys: Results From Two Population-Based Studies. Res Aging 2004;26:655-72.
Fried LP, Ferrucci L, Darer J, et al. Untangling the concepts of disability, frailty, and comorbidity: implications for improved targeting and care. J Gerontol A Biol Sci Med Sci 2004;59:255-63
Morley JE, Malmstrom TK, Miller DK. A simple fraility questionnare (FRAIL) predicts outcomes in middle aged African Americans. J Nutr Health Aging 2012;16:601-8.
Bautista MAC, Malhotra R. Identification and Measurement of Frailty: A Scoping Review of Published Research from Singapore. Ann Acad Med Singap 2018;47:455-91.
Low L, Tay W, Ng M, et al. Frequent hospital admissions in Singapore: clinical risk factors and impact of socioeconomic status. Singapore Med J 2018;59:39-43.
Housing & Development Board. Rents and Deposits. Available at: https://www.hdb.gov.sg/cs/infoweb/residential/renting-a-flat/renting-from-hdb/public-rental-scheme/rents-and-deposits. Accessed on 22 March 2022
Low LL, Wah W, Ng MJ, et al. Housing as a Social Determinant of Health in Singapore and its association with readmission risk and increased utilization of hospital services. Front Public Health 2016;4:109.
Khan Y, Glazier RH, Moineddin R, et al. A population-based study of the association between socioeconomic status and emergency department utilization in Ontario, Canada. Acad Emerg Med 2011;18:836-43.
Wee LE, Sin D, Cher WQ, et al. "I'm healthy, I don't have pain"- health screening participation and its association with chronic pain in a low socioeconomic status Singaporean population. Korean J Pain 2017;30:34-43.
Wachelder JJH, Drunen I van, Stassen PM, et al. Association of socioeconomic status with outcomes in older adult community-dwelling patients after visiting the emergency department: a retrospective cohort study. BMJ Open 2017;7:e019318.
Chan CQH, Lee KH, Low LL. A systematic review of health status, health seeking behaviour and healthcare utilisation of low socioeconomic status populations in urban Singapore. Int J Equity Health 2018;17:39.
Reindl Benjamins M, Brown C. Religion and preventative health care utilization among the elderly. Soc Sci Med 2004;58:109-118.
Weingarten MA. On the sanctity of life. Br J Gen Pract 2007;57:332-3.
Schiller PL, Levin JS. Is there a religious factor in health care utilization?: A review. Soc Sci ed 1988;27:1369-1379.
Natalwala A, Potluri R, Uppal H, et al. Reasons for hospital admissions in dementia patients in Birmingham, UK, during 2002-2007. Dement Geriatr Cogn Disord 2008;26:499-505
Phelan EA, Borson S, Grothaus L, et al. Association of incident dementia with hospitalizations. JAMA 2012;307:165-72.
Lim SH. Caregiver support, training and enablement. Singap Fam Physician 2011;3:37-9.
Burgdorf J, Mulcahy J, Amjad H, et al. Family caregiver factors associated with emergency department utilization among community-living older adults with disabilities. J Prim Care Community Health 2019;10.
Zheng Z. Caregiving in Singapore, September 2011. Available at: https://www.singstat.gov.sg/-/media/files/publications/society/ssnsep11-pg12-14.pdf. Accessed on 22 March 2022.
Mehta K. Caregiving for older persons in Singapore: Trends, Issues and Policies. Soc Serv J 2007;21:2-5.
Wee LE, Lim LY, Shen T, et al. Choice of primary health care source in an urbanized low-income community in Singapore: a mixed-methods study. Fam Pract 2014;31:81-91.
Lin JD, Yen CF, Loh CH, et al. A cross-sectional study of the characteristics and determinants of emergency care utilization among people with intellectual disabilities in Taiwan. Res Dev Disabil 2006;27:657-67.
Lee JE, Sung JH, Ward WB, et al. Utilization of the emergency room: impact of geographic distance. Geospatial Health 2007;1:243-53.
Barbabella F, Balducci F, Chiatti C, et al. Ecological factors associated with emergency department use by older people in Italy. Aging Clin Exp Res 2021;33:659-68.
Seow E, Lim E. Ambulance response time to emergency departments. Singapore Med J 1993;34:530-2.
Mell HK, Mumma SN, Hiestand B, et al. Emergency medical services response times in rural, suburban, and urban areas. JAMA Surg 2017;152:983-4.
Department of Statistics Singapore. Available at: http://www.singstat.gov.sg/whats-new/latest-data. Accessed on 22 March 2022.
Ministry of Health, Singapore. Available at: https://www.moh.gov.sg/news-highlights/details/reorganisation-of-healthcare-system-into-three-integrated-clusters-to-better-meet-future-healthcare-needs. Accessed on 22 March 2022.
D'Avolio DA, Strumpf NE, Feldman J, et al. Barriers to Primary Care: perceptions of older adults utilizing the ED for nonurgent visits. Clin Nurs Res 2013;22:416-31.
Boudreaux ED, Cydulka R, Bock B, et al. Conceptual models of health behavior: research in the emergency care settings. Acad Emerg Med Off J Soc Acad Emerg Med 2009;16:1120-3.